Some metals are found in a very rare amount on earth and hence called precious metals. Precious metal is naturally occurring and have great economic values. They are less reactive and are ductile. In history, they were used as currency to trade goods, but now they are used for investment and industrial commodities. Rhodium, platinum, gold, ruthenium, osmium, and silver are some of the best precious metals on earth.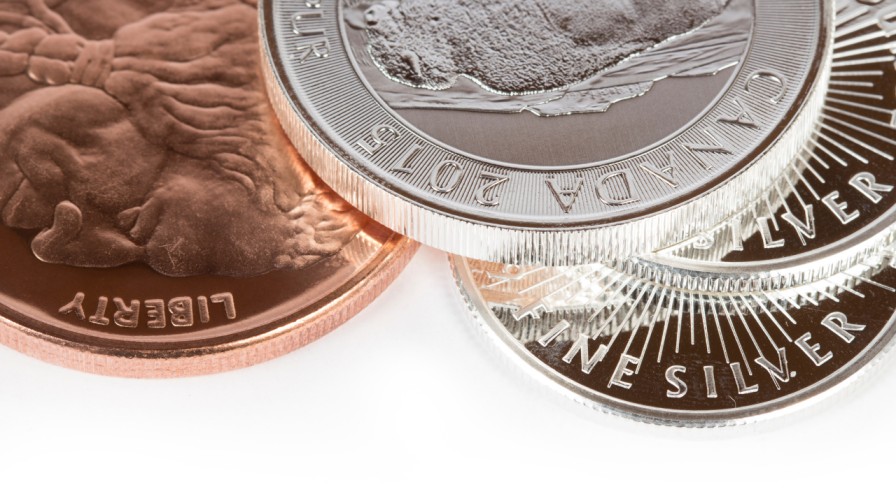 Coinage metals are known to be the best precious metals on earth, which are gold and silver. They are not only popular for their industrial uses but are also used in art, jewelry, and coinage. Precious metals are high in demand not only because of their practical uses but also for their role in investment and store of value.
Why are gold and silver the best precious metals on earth?
Gold is known as a metal of great value and has been used as a currency in the human history. It is present under the surface of the earth and is mined at a much higher rate which turns it into a metal of high demand. Its practical use is not new. The bright yellow metal is used in industry as well as for making jewelry and medicines.
While gold is praised as the best precious metal on earth for its lustrous properties and malleability, silver is being valued for its high use in industries and several other properties. Pure silver can be found on the earth's surface with the occurrence of only 0.88 parts per million. Like gold, it has been used not only for jewelry and trading goods but also for industrial use. Silver is used to make mirrors as it is the best reflector of visible light. It has antibacterial properties, and its nanoparticles are used in clothing to prevent bacteria from sweat. It's also used in clothing for the prevention of body odors.
Gold and silver treat as currencies and not as typical commodities and assets in the market. This means that their prices are relative, which has to be set in comparison with other currencies. People all around the world have a need for precious metals, and the price of these metals keeps fluctuating due to supply and demand. This one of the many reasons why gold and silver known as the best precious metal on earth.
Benefits of investing in the best precious metal on earth
There are many benefits of buying the best precious metal on earth over other forms of investments. Precious metals are tangible, which can be destroyed by fire, water, or time neither do they need care and maintenance like commodities.
In this era of the online world everything is at risk of being hacked. If your online world comes crashing down, you can use your physical metals. Silver and gold are easy to take anywhere in the world. They can also be passed down to the heirs because of their long-term value.