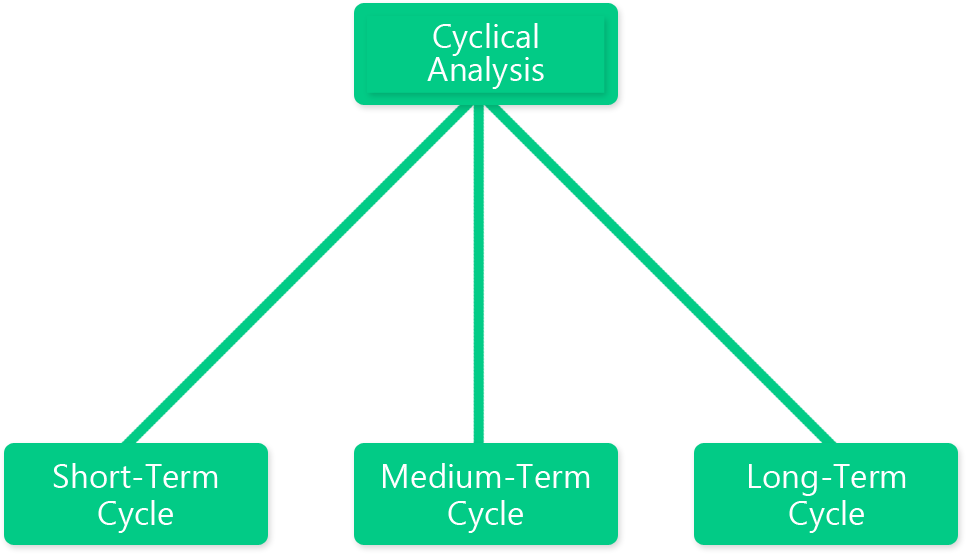 There are many natural cyclic processes that we observe around us, for instance, the climate cycle, water cycle, and volcano cycle. Like these natural cycles, there are different cyclic processes in economics as well. An economic cycle depicts economic fluctuation between two important and opposite periods; period of expansion, also called growth period and period of contraction, also called recession period. Gold cycle is also similar to the natural cycles.
In economics, many elements influence the current interest rate, the value of GDP, employment level, and consumer spending. It can make predicting an economic cycle somewhat complicated. However, through proper and detailed analysis, you can still find the current phase and stage of the g period. When it is the growth period, most of the investors find ways to invest in profit-generating sectors like technology, health care, and capital goods.
Stocks and all financial instruments have their own cycles, which fluctuate from time to time. Let's understand what gold cycles are.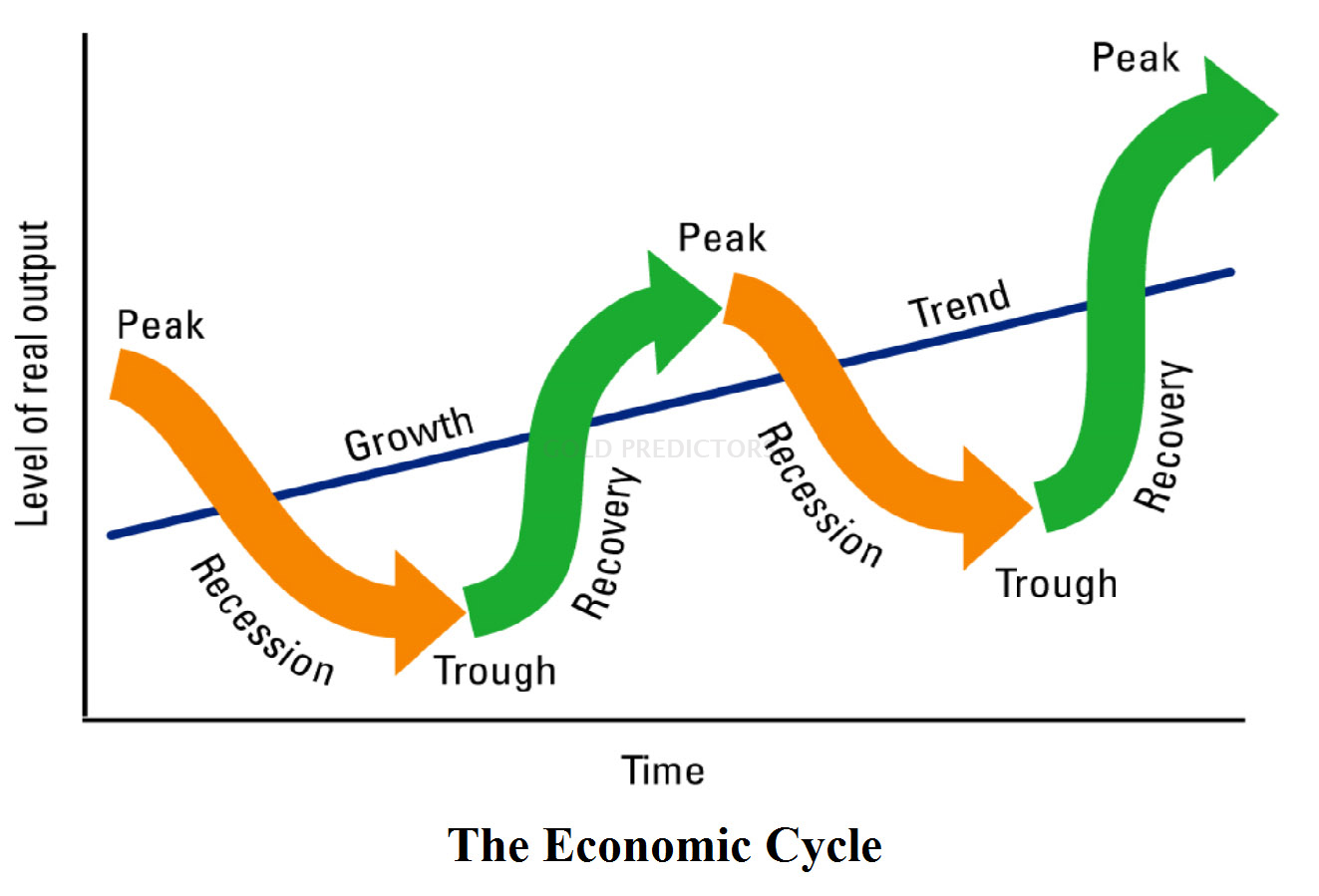 Cycle Patterns of Gold
There are three different gold cycles. These are:
When many short-term cycles combine, they produce a medium-term cycle. Similarly, when different medium-term gold cycles combine, they produce a long-term gold cycle. There are different phases in each gold cycle. These phases produce a specific sequence that has its own timing. A gold cycle can be in two phases, either the bottom phase or the top phase. Each time gold goes into the cycle time zone, and the Gold Predictors analyze the expected turns in gold cycles by using different analytical tools.
Short-Term Gold Cycles
These hard to predict cycles have a 15-day to 38-day time duration. Cycle duration depends on different factors. We, at Gold Predictors, send short-term gold cycles dates to the premium members. These dates can either be the same or vary by 3 to 4 days. As different markets are very unpredictable these days, so it is better to expect maximum dates. It is hard to predict short-term cycles due to their high rates of volatility. When it is Bull Market condition, short-term cycles become fruits for the short-term swing traders who can select a bottom or a top phase.

Medium-Term Gold Cycles
Medium-term gold cycles are produced when multiple short-term cycles combine. They are longer than short-term gold cycles. Their time duration varies from 4 to 7 months. Analysts commonly use them in the gold market. Gold Predictors uses reliable analytical tools to predict the bottom of medium-term gold cycles with the help of short-term gold cycles. The picture below shows the top and bottom phases of gold cycles.

Long-Term Gold Cycles
Based on the time duration, long-term cycles are further divided into two cycles. The first one is the 40 years cycle, while the second one is the 8 years cycle. A 40-year gold cycle is produced when many 8-year cycles combine. 40-year cycles are rare compared to the other cycles, so we will not talk about them in this section. However, we still have our eyes on it to help the investors interested in long-term investment.
The following chart of 8 years cycle has two main targets. The initial target produces a possibility for the second target. If the first target is achieved, then the gold prices are expected to skyrocket.