Monday marked the 7th day of the gold panic, as explained in the free article below. The panic state can last anywhere from 7 to 12 days, with an average of 10 days. Today is the tenth day of the week, as well as the first day of the short-term cycle. Our expected recovery from 1765 is now underway. Following the Monday rebound, we'll talk more about gold and silver today.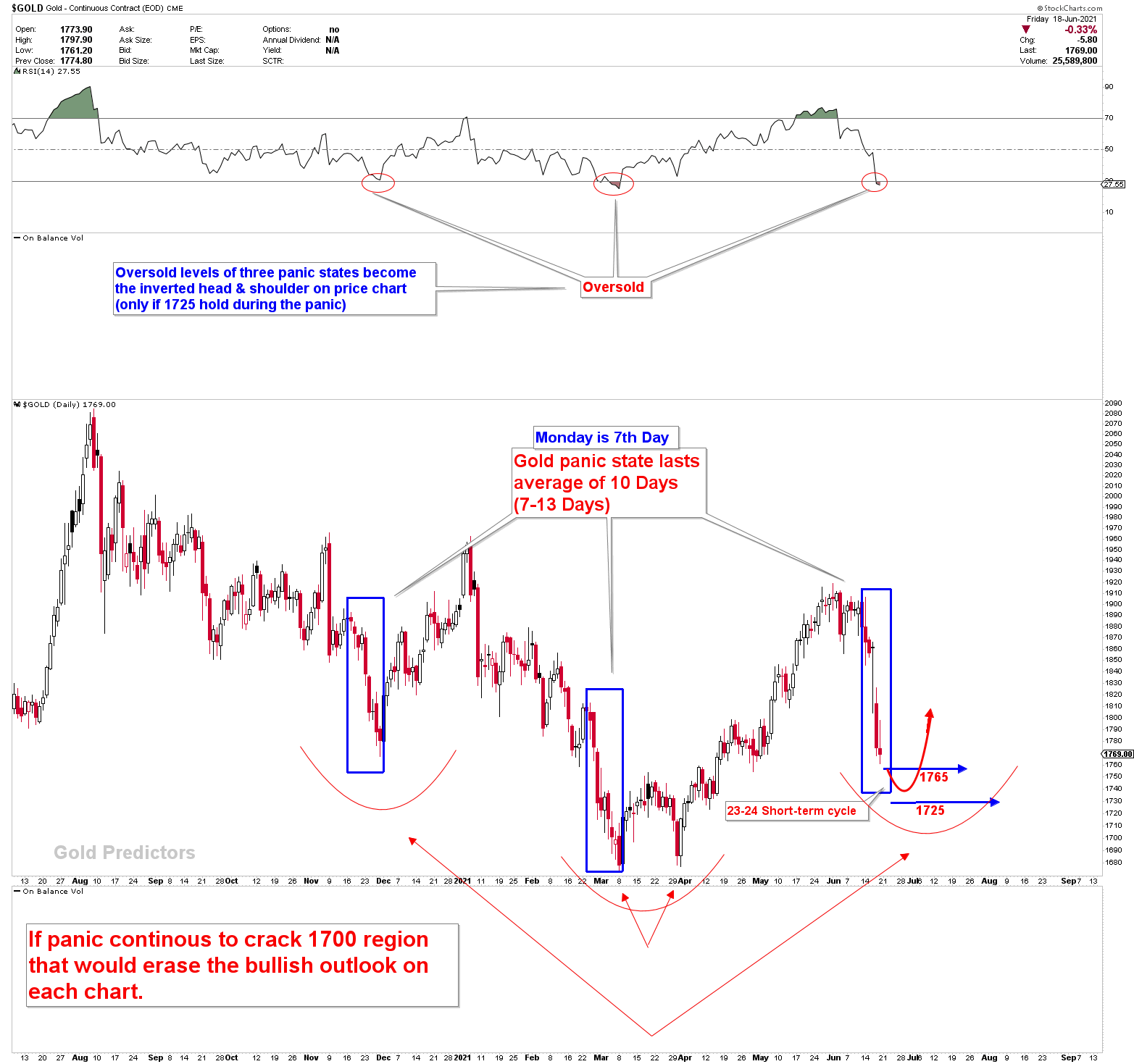 You can read the free article here.
Register as a Free Member To Receive Free Updates
This content is locked
Login To Unlock The Content!