Prices have constructed a descending broadening wedge after bottoming on the ascending broadening wedge, which is a strong bullish formation pointing to new all-time highs. At our defined yearly inflection of 1680, gold has completed its bottom on the diverged cycle of the 10th march. According to our research from last week's article, gold has pulled back to our defined support number of 1860, with a low of 1855. Last week, we discussed the possibility of a pullback, and the weekly candle was the first stop candle after a four-weeks run. Our gold buy order was filled at 1864, and the low was 1855. From its recent lows, the price has risen to around $50 at the moment of writing. In today's report, we'll analyze the gold and silver markets to see, where they're supposed to head. We'll assess the next buying opportunity in gold.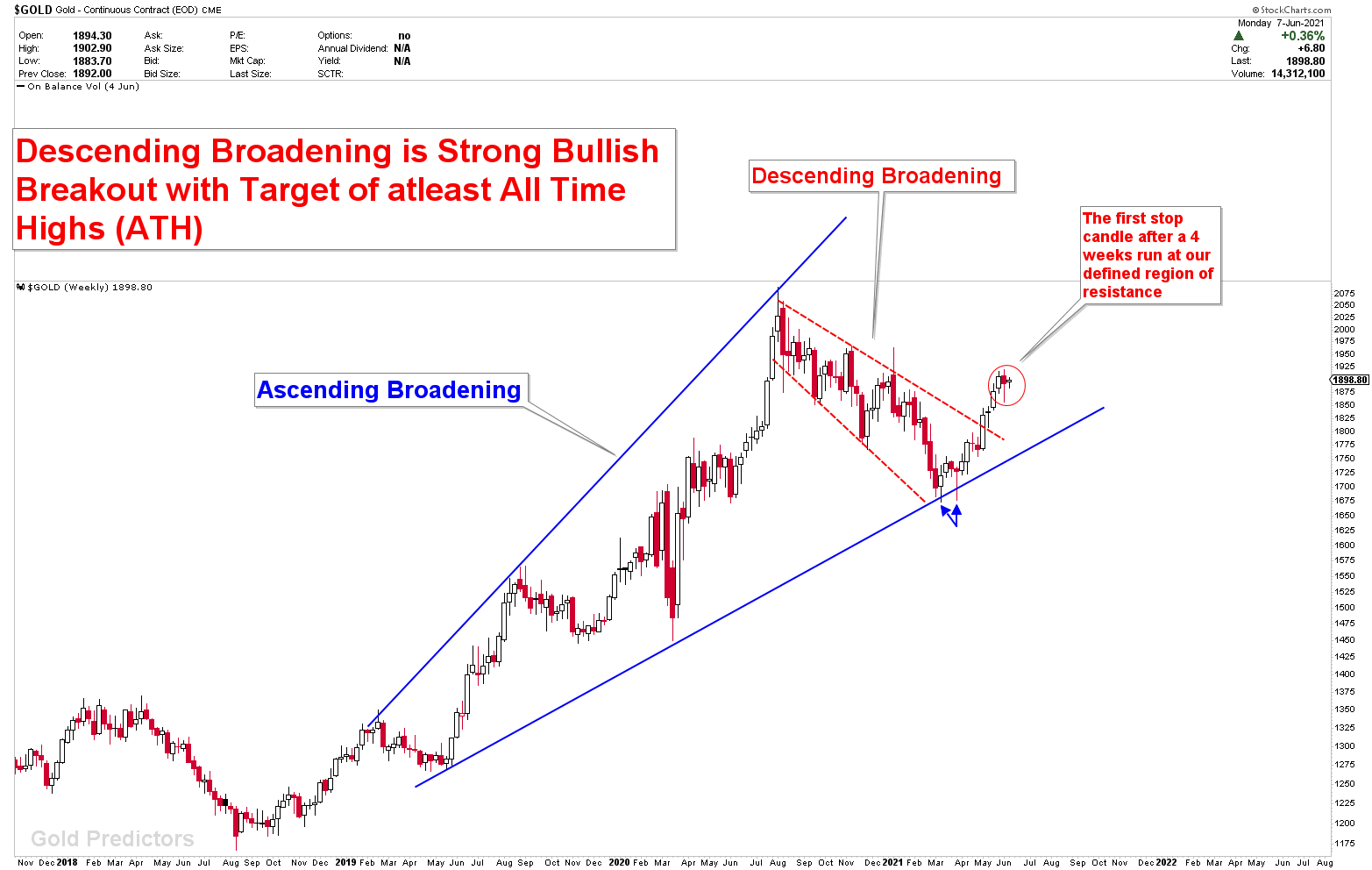 To Read Free Stuff, Please Register as a Free Member.
This content is locked
Login To Unlock The Content!